Our specialty here at Rocky Mountain Fruit is Organic Fruit Gift Boxes. All our fruit is packed by Rogers Mesa Fruit in Hotchkiss, Colorado.  Rogers Mesa Fruit Company supplies sweet cherries, tree-ripened peaches, apples and pears from several small family farms located on the high mesas of western Colorado – including the areas around Paonia, Hotchkiss, Rogers Mesa and Cedaredge.  Abundant bright sunshine, rich soils, cold, clean mountain water and the careful, conscientious hands of the growers bring you the best in organic high country fruit.
Delicious Tree Ripened Fruit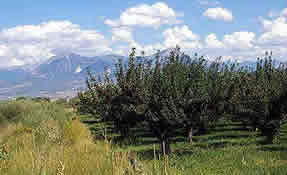 All of our delicious fruit is grown right here in Western Colorado in small family orchards.  Our fruit is picked at its peak of ripeness (unlike most fruit, which is often picked green and ripened later).  The "tree ripened" nature of our fruit means you get the sweetest, most delectable fruit you can imagine.
Chilled, Sorted and Stored
Once the fruit comes in from the field, it is rapidly chilled to its ideal storage temperature.  We then carefully sort through the fruit and select the largest, prettiest fruits for shipping to our Web order customers.  We then ship the order to you as quickly as possible.  If we need to store the fruit for any length of time (for shipments past our last picking date, for example), we pack the fruit into a controlled environment cooler.
Organically Grown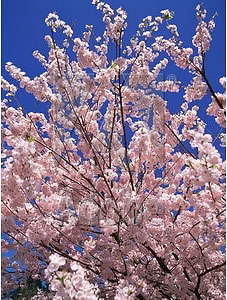 All of our fruit is organically grown – meaning it is produced without the use of any chemical fertilizers, pesticides or herbicides.  How can you be sure our fruit is organic?  All of our growers have their fields certified organic by the Colorado department of agriculture.  Strict allowable materials lists, annual on-site inspections, and a careful review process by this third party insure you get only organic fruit.
For more information on these topics, click the links below.