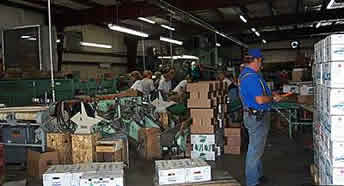 If you are buying a gift of fruit for a friend or family member, you'll be happy to hear that all fruit ordered from our web site is specially packed for direct shipping.
We have had very good success shipping fruit via UPS and FedEx – and all our orders are unconditionally guaranteed.  If you aren't satisfied with your order for any reason, let us know and we'll replace or refund your order.
Since we want your fruit to be in transit for a short period of time, we try to avoid the weekend and ship most orders on Monday.  Ground orders typically ship the Monday of the week following the week you place your order and most will arrive later that week.
For more information, see the Shipping Info page.